Minister of Energy Parviz Shahbazov met with the newly appointed UN Resident Coordinator in Azerbaijan Vladanka Andreeva.
The minister congratulated Vladanka Andreeva on her appointment as UN Resident Coordinator in Azerbaijan and wished her success in her work. It was once again brought to the attention that at the 26th of the United Nations Framework Convention on Climate Change (COP 26) in Glasgow, Azerbaijan set a new goal and made an additional voluntary commitment to reduce greenhouse gas emissions.
The meeting touched upon the issues arising from the implementation of the Framework Document on Cooperation for Sustainable Development between the UN and the Government of the Republic of Azerbaijan for 2021-2025, signed in March this year. The document discussed essential elements of the energy transition, including renewable energy, energy efficiency, green growth and prospects for cooperation in the areas of decarbonization. Mechanisms for joint action were considered to ensure harmony between national goals and global initiatives in sustainable energy.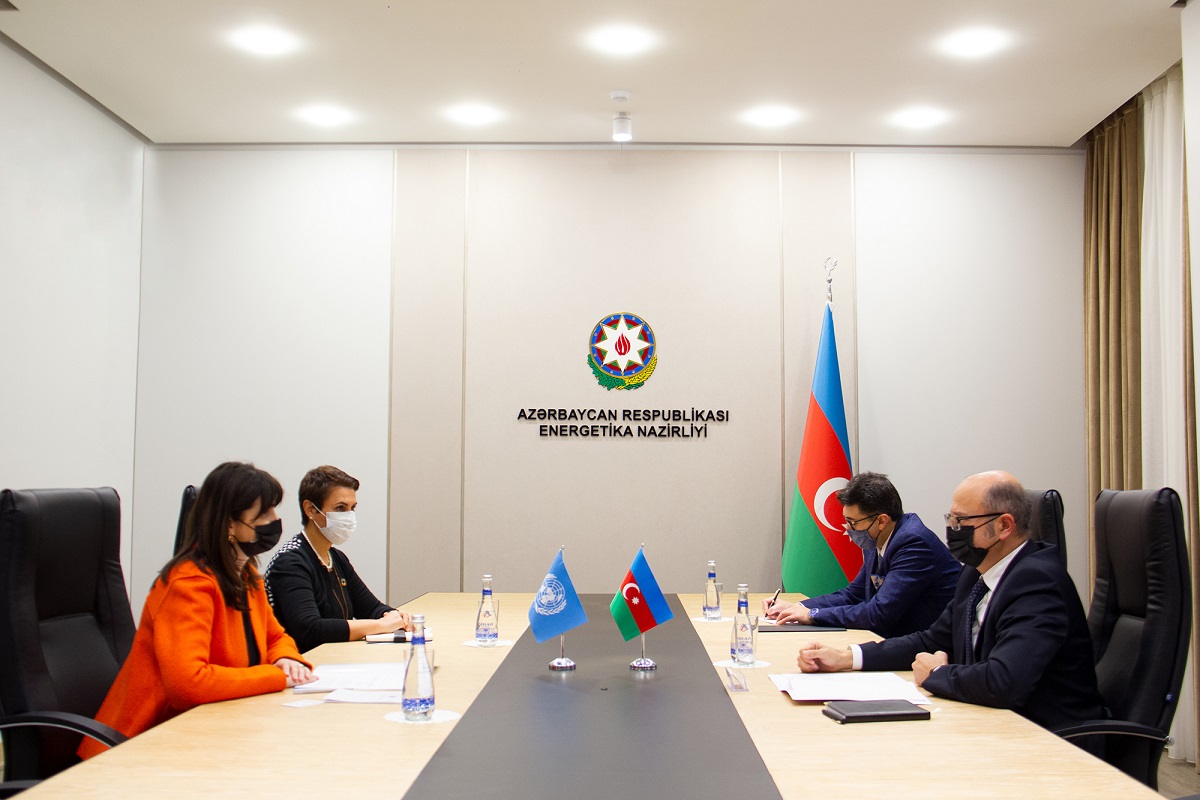 Other news