Minister of Energy Parviz Shahbazov met with Hungarian Minister of Foreign Affairs and Trade Peter Szijjarto within the framework of the 3rd Meeting of the Ministers in charge of Energy of the Organization of Turkic States.
During the meeting, issues related to cooperation in the OTS format, the implementation of the agreement on strategic partnership between Azerbaijan, Georgia, Hungary and Romania in the field of development and transmission of "green energy" and the Memorandum of Understanding on natural gas cooperation were discussed. It was stated that gas supplies to Hungary will start by the end of the year. Also, opinions were exchanged regarding the necessary measures for the implementation of the green energy corridor project, which includes the production of green energy in the Caspian Sea, the laying of various lines for the transmission of this energy, the laying of a cable through the bottom of the Black Sea, and its delivery to the world markets.
During the conversation, the possibilities of expanding the participation of MOL in the development of oil and gas fields in Azerbaijan were also considered.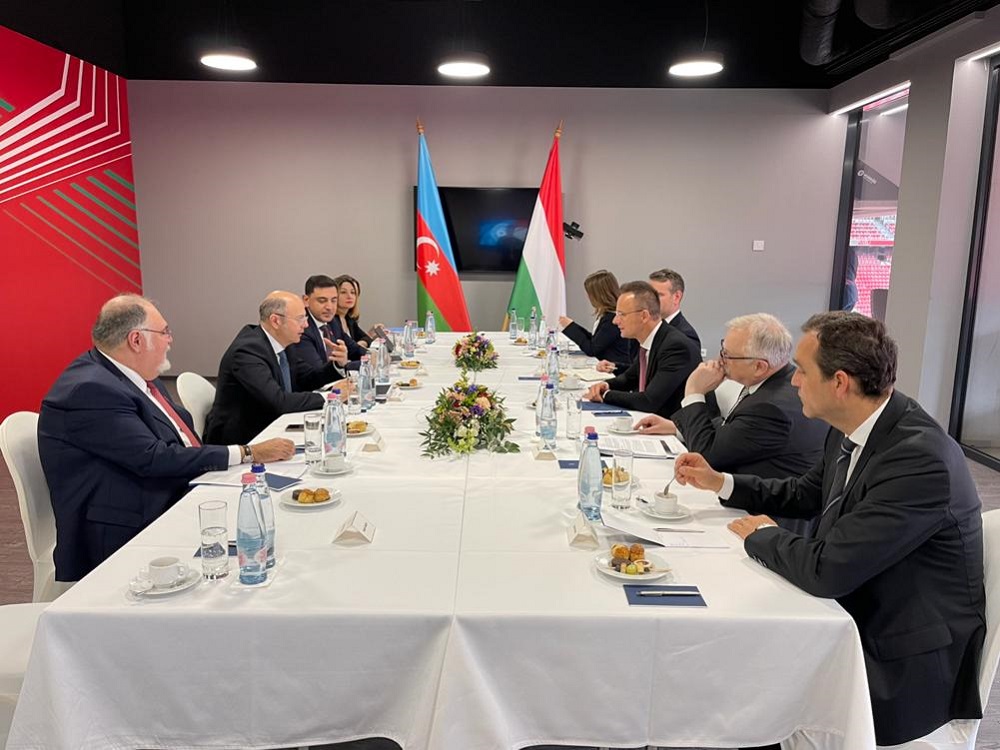 Other news